Cleaning a Hacked Website Can Cost You Thousands
Security and Maintenance is the Answer
Your WordPress website is up and running but like any machine it needs to be maintained and monitored. Thousands of websites are hacked each and every month mostly because their owners were lax in maintaining their site and/or they had very weak passwords.
It is easy to have a strong password, but maintaining websites many times gets pushed to the back burner.
How would you like me to maintain and monitor your website for you so you don't have to worry about it?
WordPress Updates

Keeping your WordPress software up to date is as or more critical as keeping the software up to date on your personal computer. Sometimes the updates are to add new features but many times they fix bugs or security vulnerabilities. I will update your WordPress core files, WordPress database, plugins and theme on a monthly basis or immediately if a security update is issued.

Backups

Regular backups of your website will save your life at some point — it's just a matter of when. Your website information is located in two different places — in files and in database tables. Both need to be backed up in such a way that it is easy to restore if and when the time comes. To make your backups more secure I will store your backups in the cloud on an Amazon server. I will also restore a backup when needed.
Repair Broken Links

Most websites contain links to other other websites throughout the content. As more pages or posts are added over time, the number of links will likely grow. Occasionally, a link to another website will break because the other website removes a page or sometimes the entire website is removed. That leaves a broken link on your site. Google will downgrade your site in their search engine for broken links as well as frustrate visitors. I will monitor all your links and fix any that break.

Analytics

Google Analytics may be collecting generic data on visitors to your site such as pages they visit, how they found your site and how long they stayed. This data is very useful so you will know how effective your marketing activities are. The problem with Google is that they also count automated searches and the data is difficult to review. I will install a premium analytics system and send you a snapshot of your data via email on a weekly basis.
Site Monitoring

Despite our best efforts to protect our sites from evildoers, occasionally sites get hacked. I will scan your site for malware, spam and other malicious code on a monthly basis. In addition, your site will be monitored daily to ensure that your site has not been blacklisted by the major search engines.

Malware Removal

Cleaning up a website that contains malware can cost thousands of dollars. If your site gets hacked, I will attempt to clean the site or restore the site from a clean backup. If the problem returns due to code embedded on your server, I will refer you to a specialist to find and clean that code. That service will be an additional charge. If your server has multiple sites on the same cpanel and we are not monitoring all of the sites, you will need to hire the specialist as the problem may be occurring from one of the other sites.
I've been through brute force attacks, white screens of death and just about every other wacky thing that can happen to a WordPress site. I gave up trying to do it myself. Working with Christine is like having a virtual bodyguard standing watch over your site. I sleep easy knowing I'm as protected as I can be from hackers and I won't have to chase ghosts and goblins that cause freaky glitches in my WordPress sites. That's great news for this technophobe!

Karon Thackston

Marketing Words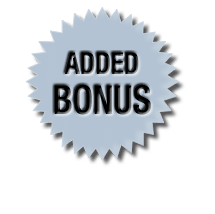 I will install the Premium version of iThemes Security Pro, the best security WordPress plugin. iThemes Security Pro protects your site against scrapers, aggressive robots, fake Googlebots, protects against brute force attacks and much much more. The premium version allows us to perform enhanced scanning of your website for malware. (Value $80 per year)
For only $54 per month per WordPress installation, you will save yourself the headache of maintaining and securing your website.
Your order processing is safe and secure with PayPal. (Look at the FAQs below if you would rather pay by check).
Simply click the Add to Cart button and follow the cart instructions. After payment, you will return to the clients' area and complete the process by submitting your website details. You will receive your login information via email. If you don't see that email in a few minutes, please check your spam folder.
Frequently Asked Questions
What if I don't want to use PayPal?
That's not a problem. If you want to pay by check or credit card, I will invoice you for 6 months at a time. Please contact me here to set that up.
What if I have more than one WordPress installation to maintain?
If you want to use PayPal, simply go through the PayPal checkout for each one. After paying for one return to this page, click the Add to Cart again and pay for the other(s). This will set up a recurring payment for each site independently.
How will I know that my website has been updated?
Each month I will email you a PDF report containing updates and problem areas. If any plugin developer or WordPress issues a security update, I will update those as soon as possible and I will include those updates in the monthly report.
Do you offer a volume discount?
Yes! I will give you one for free for every 5 sites. In other words, pay for 5 -- get one free; pay for 10 -- get 2 free. If you want to take advantage of this discount, contact me here.
If you are a client, click below to login to your personal client area.