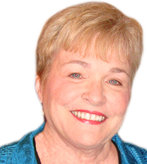 I want you to be successful. If you are successful, that's good for you and me!
Christine Cobb Marketing is the hub for advice, how-to's, do-it-for-you, tips and resources. This site, my blog and my Facebook page are dedicated to helping non-techies use the Internet to grow their business without working harder, but instead working smarter.
If you have subscribers, followers, friends, associates and other devotees who would be a good fit with my products and services, I invite you to join my affiliate program and let's make some money together.
Hi. My name is Christine Cobb and I'm a Small Business Marketing Consultant, Blogger, and a Joint Venture partner in several niche websites. My signature product is "Deliver Digital Coaching — The Secret to Delivering Your Expertise to Thousands". The affiliate program for this product as well as other offerings is now open.
Commission Rates
Deliver Digital Coaching – 30% per sale
Digital Content Lockdown – 50% per sale
Easy Product Funnel - 50% per sale
Easy WordPress Video - 50% per sale
WordPress Plugins - 50% per sale
Basic Website – $50 per completed website
Pro Website – $70 per completed website
Premium Website – $200 per completed website
Monthly Maintenance – $54 per customer after 2nd payment
I use Digital Access Pass to track affiliate traffic and commissions which means that every referral is tagged to you for the lifetime of the affiliate program. Even if someone purchases six months, a year or even two years from now, you will get the credit.
Please read the Affiliate Terms of Service before registering.
Save